DUC is an acronym for Drilled but UnCompleted wells (i.e. the well is not yet producing hydrocarbons). The DUC count is analyzed by many in the industry as an indicator of the market's health and how operators are viewing future activity. Lower commodity prices mean operators are less likely to fully complete their wells and the DUC count increases. Additionally, when market prices become more favorable, DUCs are likely to be completed and brought online first, resulting in fewer new wells (i.e. lower rig count.)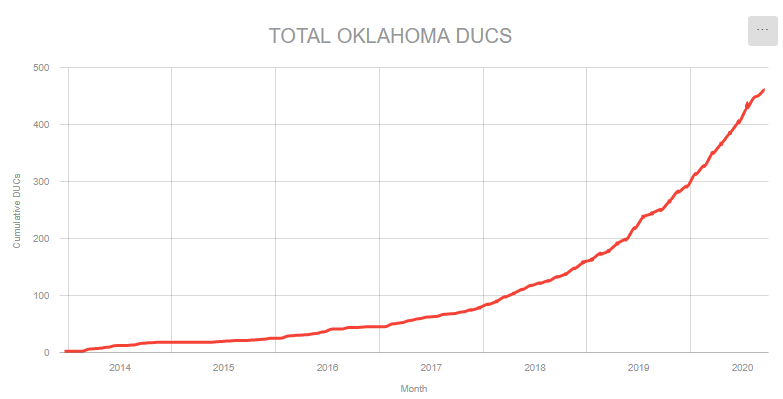 DUC inventory is one of the many data points, our platform gathers and analyzes. Users can search by County, Section-Township-Range, Well Name, Well Number, Operator, and more.
According to our data and methodology, Oklahoma has over 450 DUCs. Kingfisher and Grady Counties, collectively, account for approximately 22% of Oklahoma's DUCs.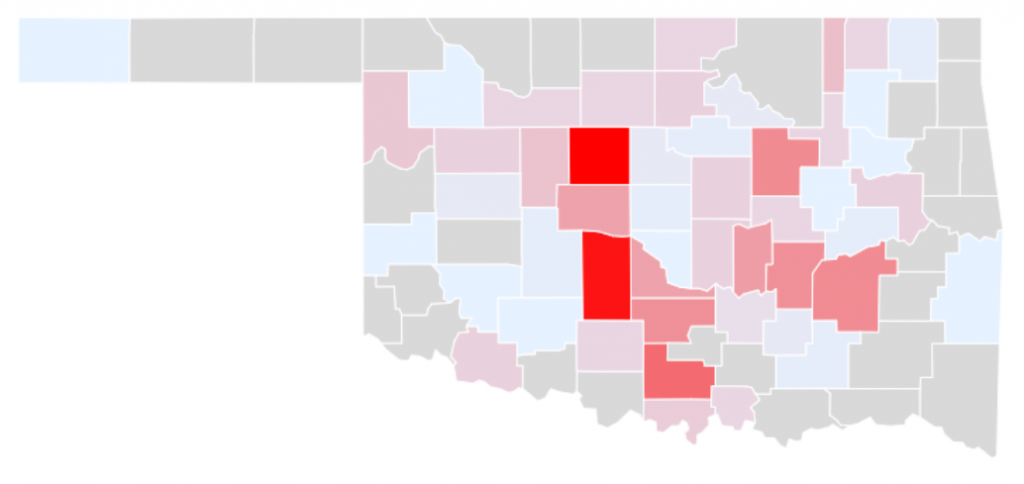 The below graph shows which operators currently have the most DUCs. It makes sense why some operators appear in this list, as their assets were already located in poor well result regions, even prior to the market crash. Also, it is no surprise that some of the companies listed have had recent financial troubles. Of the group, Continental likely has the best acreage and will be able to bring on additional production quickly when market prices improve.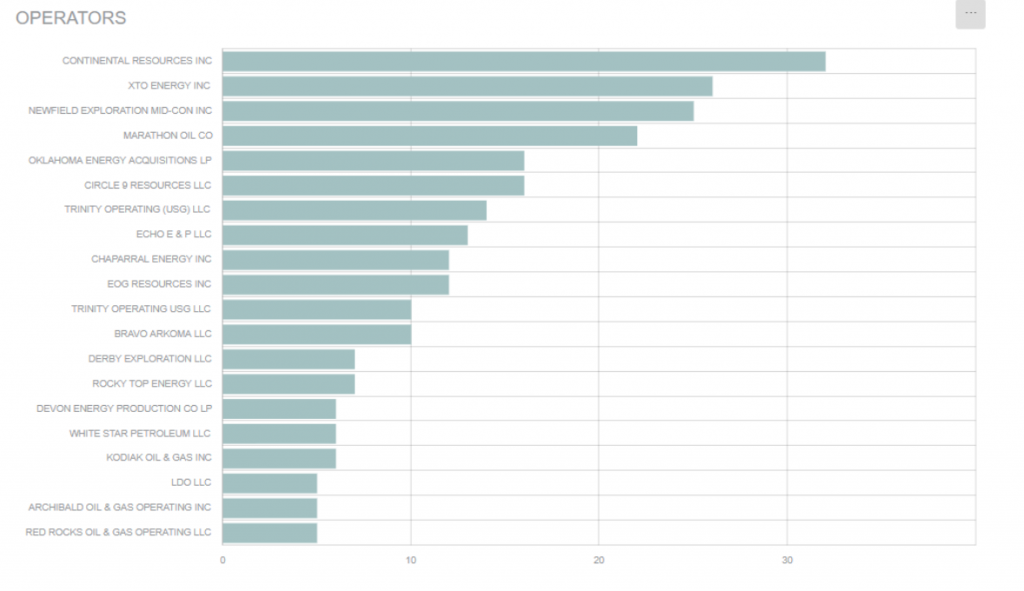 This graph shows the average age of Oklahoma DUCs. As you can see, the majority are between 6 and 24 months old. The DUCs located on the left of the screen probably will never be completed. Inside our platform, you can filter by DUC age to gain further analysis per operator, county, and formation.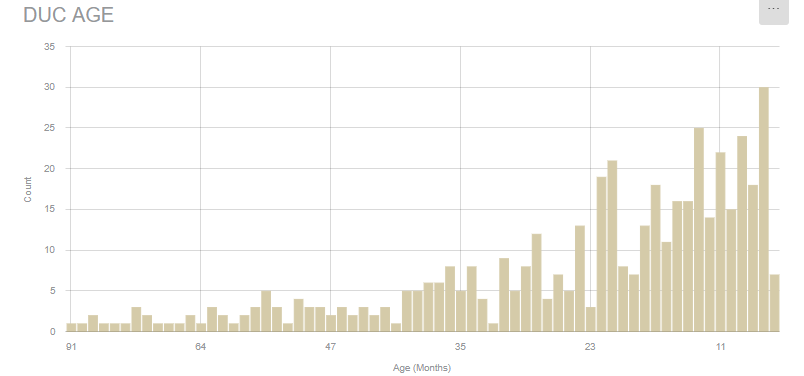 Why should you care? For mineral and non-op companies, buying right before the drill bit offers the greatest return on investment. A common practice is to follow permits and recent apps/orders filings. However, as markets improve, operators will likely complete their DUCs before they drill new wells. Therefore, mineral and non-op companies should be tracking DUCs and analyzing DUCs that match their buying criteria (operator, formation, well types, etc). Additionally, service companies should be monitoring DUCS and using the data as a lead generator or using the data to perform overall market health analysis, which can help service companies plan long term. Our platform makes it easy for companies to search and analyze this activity to ensure they are making data-driven decisions.
---
Stay up-to-date with Oklahoma oil and gas activity by subscribing to our newsletter, and schedule a demo to see our Land, Regulatory, and Well Data platform in action! We offer affordable and flexible plans!