See who is
buying, selling,
and
drilling.
Convey640 uses advanced computer technology to gather, clean, and organize land, regulatory, and well data into a simple to use, all-in-one platform.
The integrated charts and graphs help you understand complex data within minutes. Quickly view trends, leaderboards, heat maps, and other analytics.
View data on a map down to the section-township-range layer.
Search datasets by legal description, entity, well headers, and more.
Export data via a spreadsheet to connect to your existing systems. View original PDF files to confirm the information or to read additional details.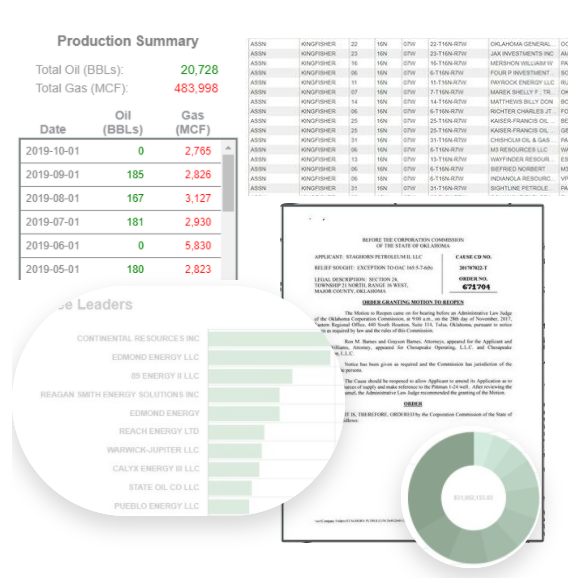 Mineral Deeds
Oil & Gas Leases
Assignments
Spacings
Poolings
Increased Densities
Multiunits
Location Exceptions
& More