See who is
acquiring, divesting, drilling
and
producing.
Convey640 uses advanced computer technology to gather, clean, and organize land, regulatory, and well data into a simple to use, all-in-one platform.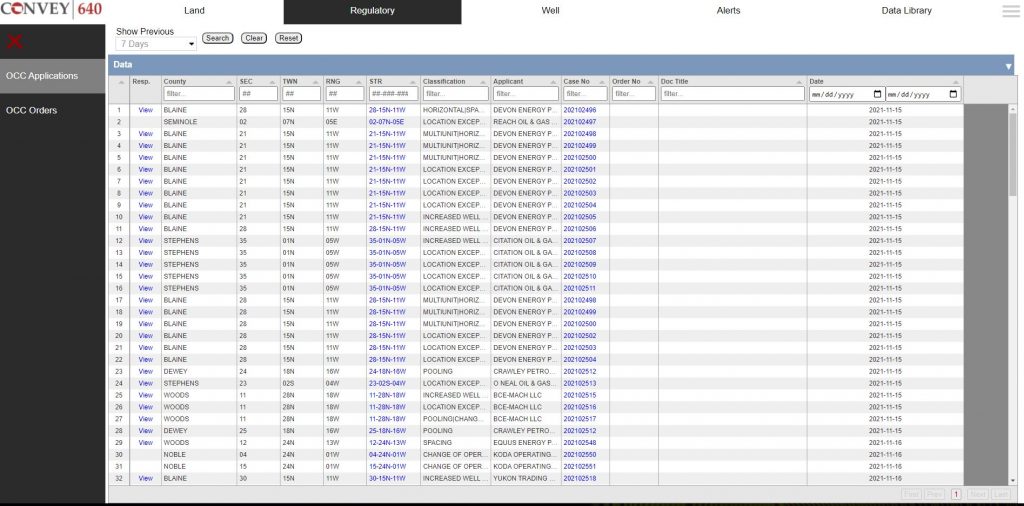 See what you can do with Convey640
View data on a map down to the section-township-range layer.

Search datasets by legal description, entity, well headers, and more.
Export data and view files
Export respondent names and addresses to quickly generate mailers. You can also also export all table data to a spreadsheet for further analysis. Easily view original PDF files for additional details.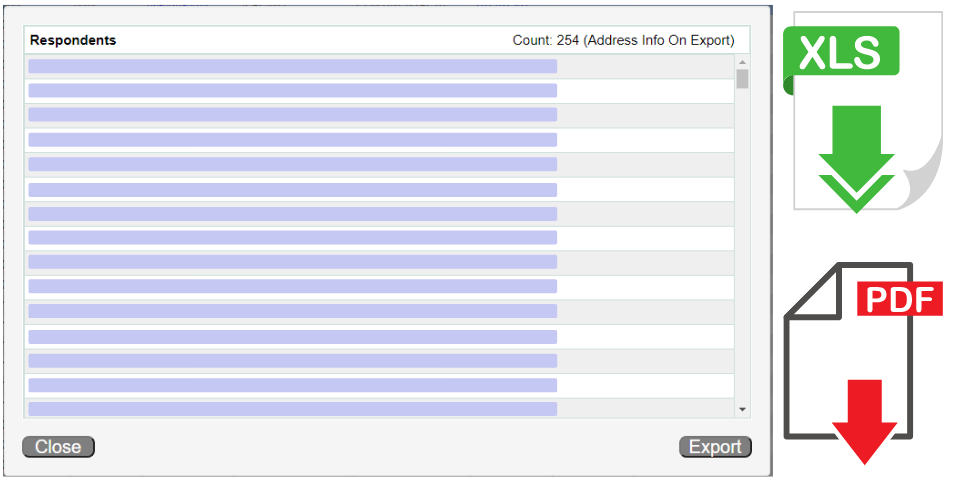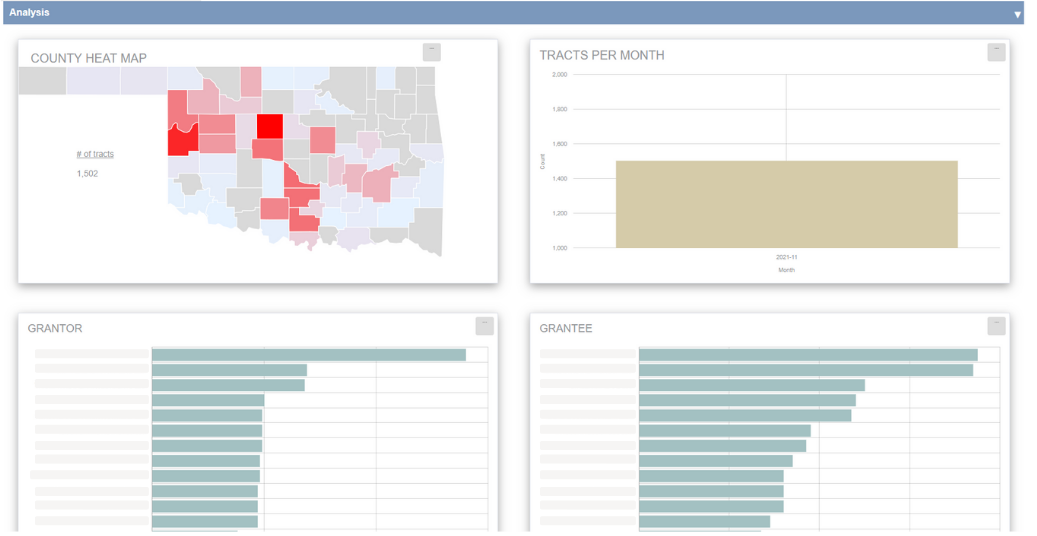 The integrated charts and graphs help you understand complex data within minutes. You can view trends, leaderboards, heat maps, and other analytics
Start your morning off with the Daily County Report and know what filings happened the previous day. You can also set up Advanced Alerts to monitor activity within your Area of interest.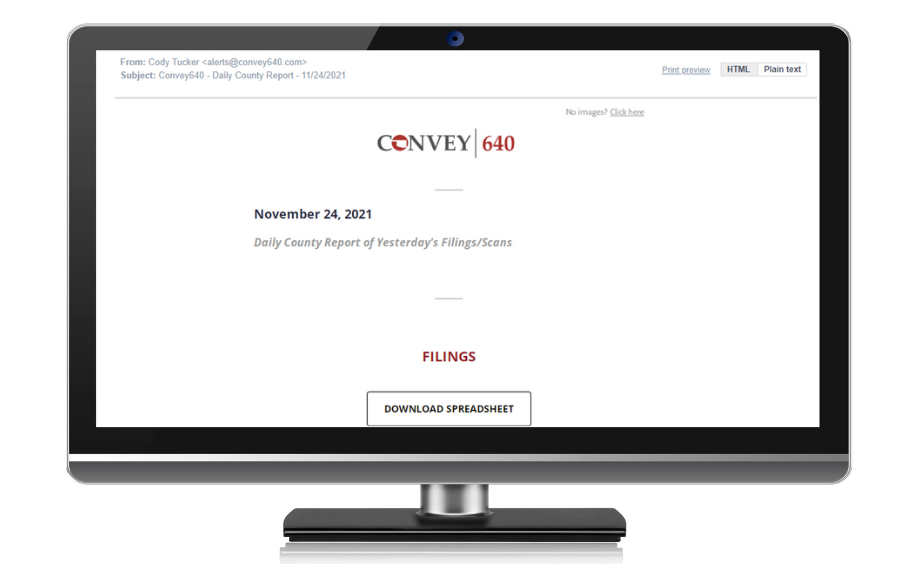 Mineral Deeds
Oil & Gas Leases
Assignments
Spacings
Poolings
Increased Densities
Multiunits
Location Exceptions
& More