Activity Sent To Your Inbox Each Morning
Start your morning off with the Daily County Report . Receive a spreadsheet each morning of Yesterday's Oklahoma Corporation Commission filings, including Apps , Orders, Permits, Completions , and Transfers.
And each Monday you will also receive our Conveyance Insight Report . Inside this PDF you will find Mineral Deeds, Assignments, and Oil & Gas Leases from the previous 7 days.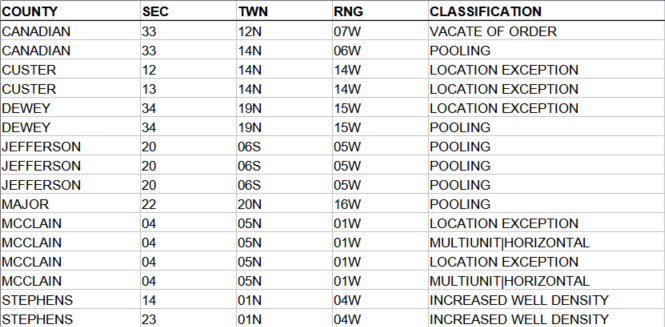 Download Sample Daily County Report
START RECEIVING ACTIVITY IN YOUR INBOX
per month, when billed annually

$23 per month, when billed Semi-annually
$25 per month when billed Monthly
Conveyance Insight Report
*Cancel Anytime
Reports are included in all Module Plans. A separate Reports subscription is not required.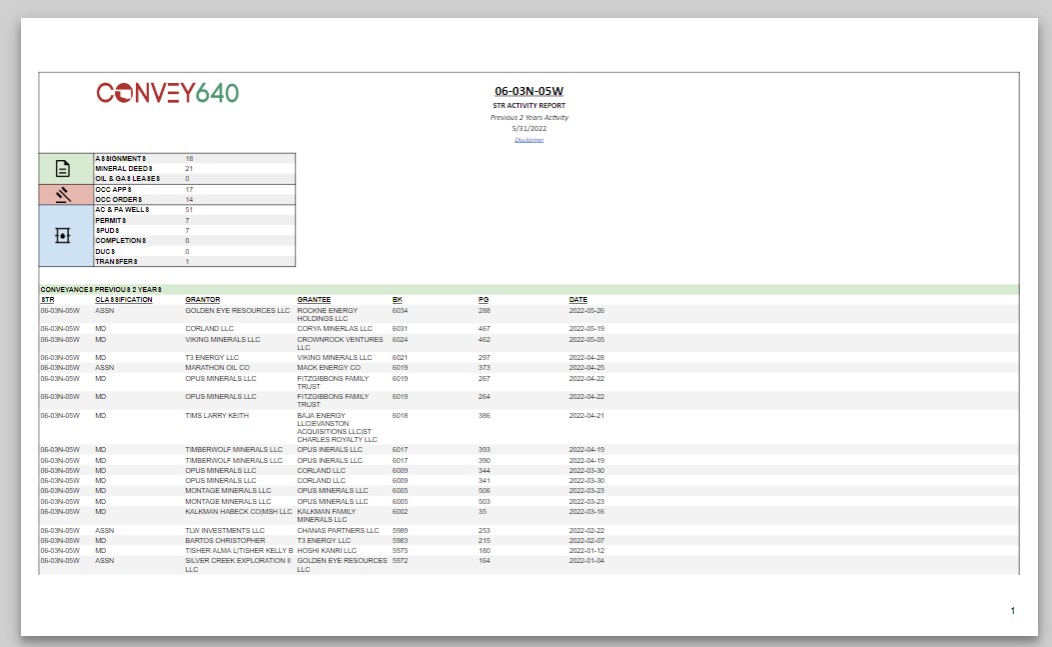 Before you buy or lease Oklahoma minerals order this report.
You don't purchase a used care without first getting a vehicle history report. So why would you buy or lease minerals with first knowing the activity occurring in the section?
Simply input your STR(s) and receive a detailed 640 Activity Report in your inbox.
Download Sample 640 Activity Report
$50 per STR
10 Reports/month are included in the Land & Technical Plan.