Activity Sent To Your Inbox Each Morning
Start your morning off with the Daily County Report . Receive a spreadsheet each morning of Yesterday's Oklahoma Corporation Commission filings, including Apps , Orders, Permits, Completions , and Transfers.
And each Monday you will also receive our Conveyance Insight Report . Inside this PDF you will find Mineral Deeds, Assignments, and Oil & Gas Leases from the previous 7 days.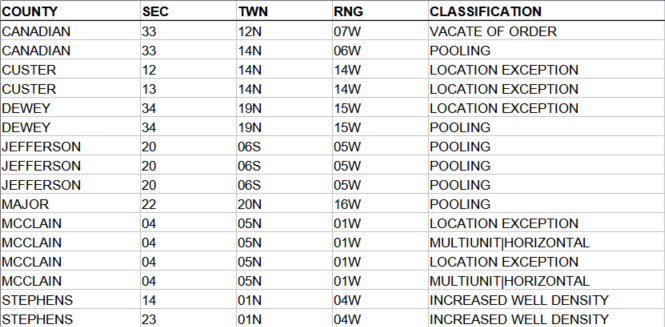 Download Sample Daily County Report